About The Owner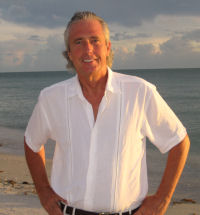 Mike Starr has had extensive experience in process development and implementation for both service and product lines. Mike has over 30 years experience with Quality/LEAN systems and business improvement initiatives in transportation, manufacturing, maintenance and nuclear submarine operations. He has managed over 1500 personnel and facilitated dozens of business improvement teams through out the country. He has been responsible for budgets of over $100 million in various businesses he managed.
Mike has had over 2000 hours of training with organizations such as Landmark Education (completed The Forum, The Advanced Course and Advanced Course Coaching); Dale Carnegie (top honors in graduating class and served as graduate assistant) as well as in-depth training in Quality Management, Problem Solving, Leading Improvement Teams, and Facilitating Improvement Teams. Mike has both attended and conducted numerous seminars and training sessions on leadership, management, LEAN Principles and communications. Mike is a Certified Quality Auditor with the American Society for Quality.
Mike received his Electrical Engineering degree from Carnegie Mellon University in Pittsburgh, PA.
Well traveled, Mike has lived in Pittsburgh, PA.; Little Creek, VA; Idaho Falls ID; San Francisco, CA.; New Port, RI; New London, CT; Los Angeles, CA ; Houston, Texas; and Little Rock, AR areas..
As a college student, Mike and his friend canoed 1850 miles from Pittsburgh to New Orleans ("being with the same person 24 hours a day for 54 days straight is a truly revealing experience"). Between graduation and the Navy Mike took a hitchhiking Odyssey for 5 months. He traveled to Fort Lauderdale, Mardi Gras, Houston, Mexico City, San Cristobal, Guatemala City, Antigua, the Mayan pyramids at Tikal, Lake Atitlan and back to Pittsburgh ("I left with $80 and returned home with $2.15; working construction and day jobs along the way paid for most of my expenses").
Mike next joined the Navy and completed OCS (Officer Candidate School) and the Navy's Nuclear Power Program (after a successful personal interview with Admiral Rickover). He served on board the fleet ballistic missile submarine USS Kamehameha, SSBN 642, as a Lieutenant. One of his responsibilities was the handling of highly classified documents in his duties as the communications officer. His classified material clearance was for a level above TOP SECRET.
Mike has worked for several Fortune 500 corporations during his career.