Seminars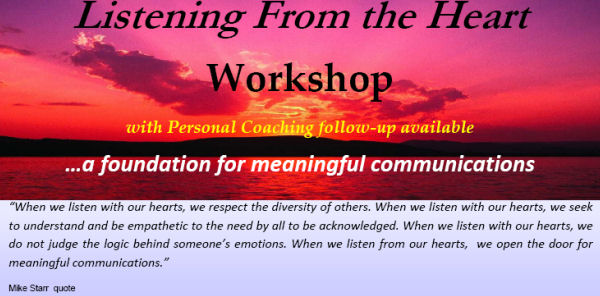 A Powerful Breakthrough Experience!
Workshop…with 21 days of Follow-up coaching available
When: Dates To Be Announced
Where: Venue To Be Announced
Why attend this workshop:
• Develop powerful relationships with romantic partners, families, clients, patients, co-workers, friends
• Reduce stress and energy drain that occurs as a result of interpersonal conflict
• Enhance your leadership abilities
• Improve your effectiveness in mentoring, nurturing and guiding others
• Increase your inner peace , serenity and overall health
Cost: $100. Couples $150.
Also available at a substantial discount to all attendees is our "21 days to Success…Turning Desires into Habits" personal coaching follow up package. Organizational workshops are also available to service your company, group or business.
Please call (501) 908-2298 or contact us here to make your reservations. Seating is limited!